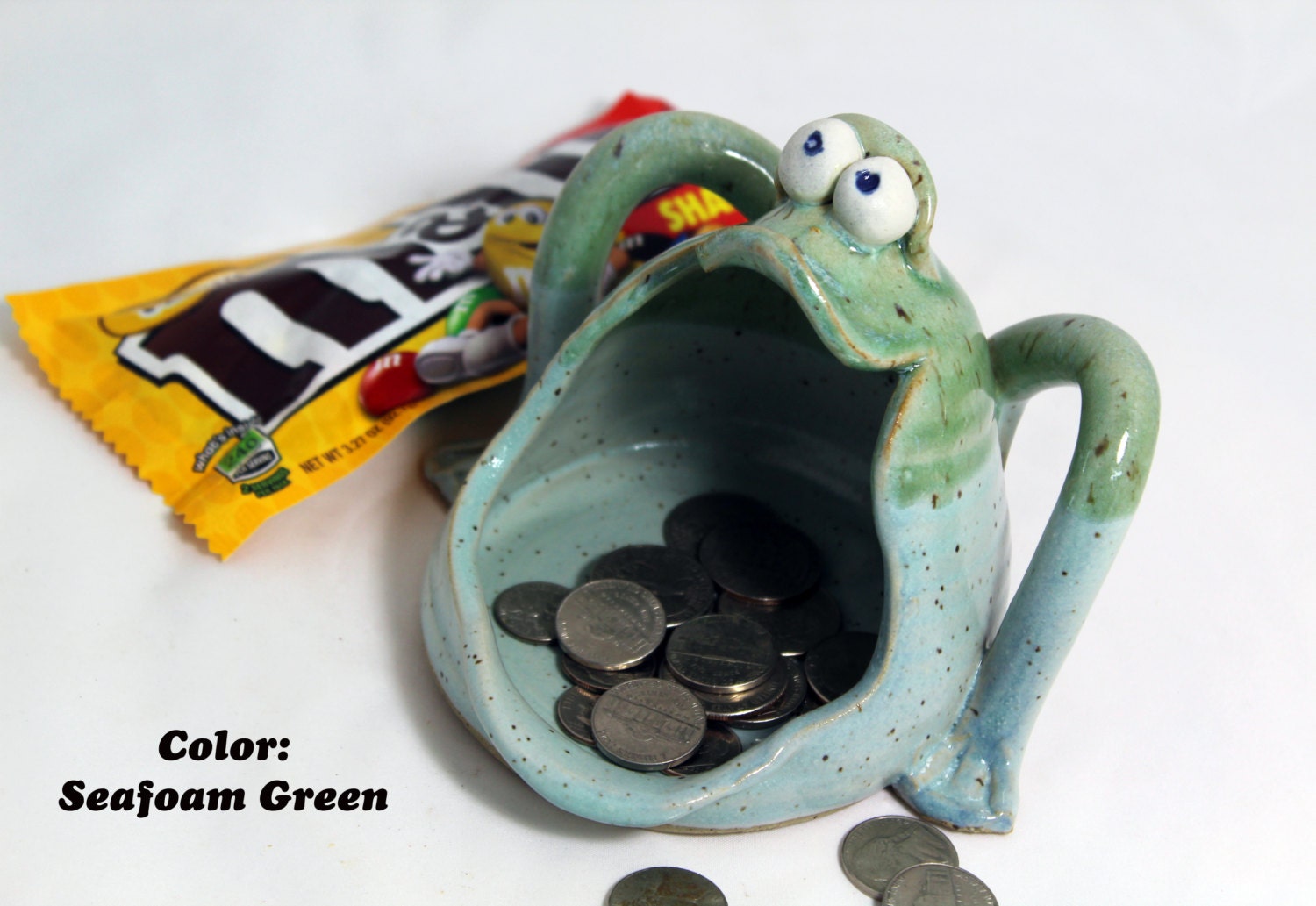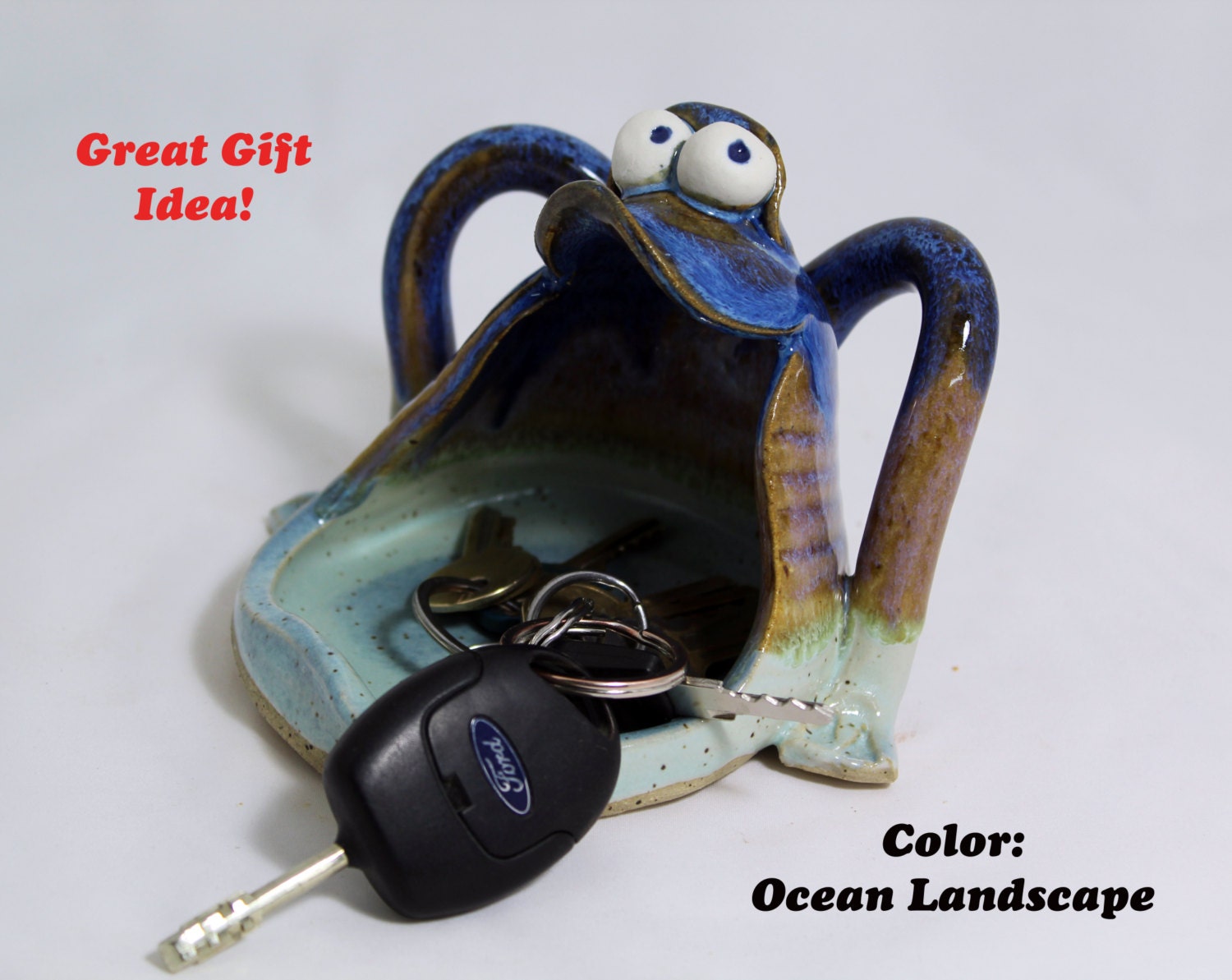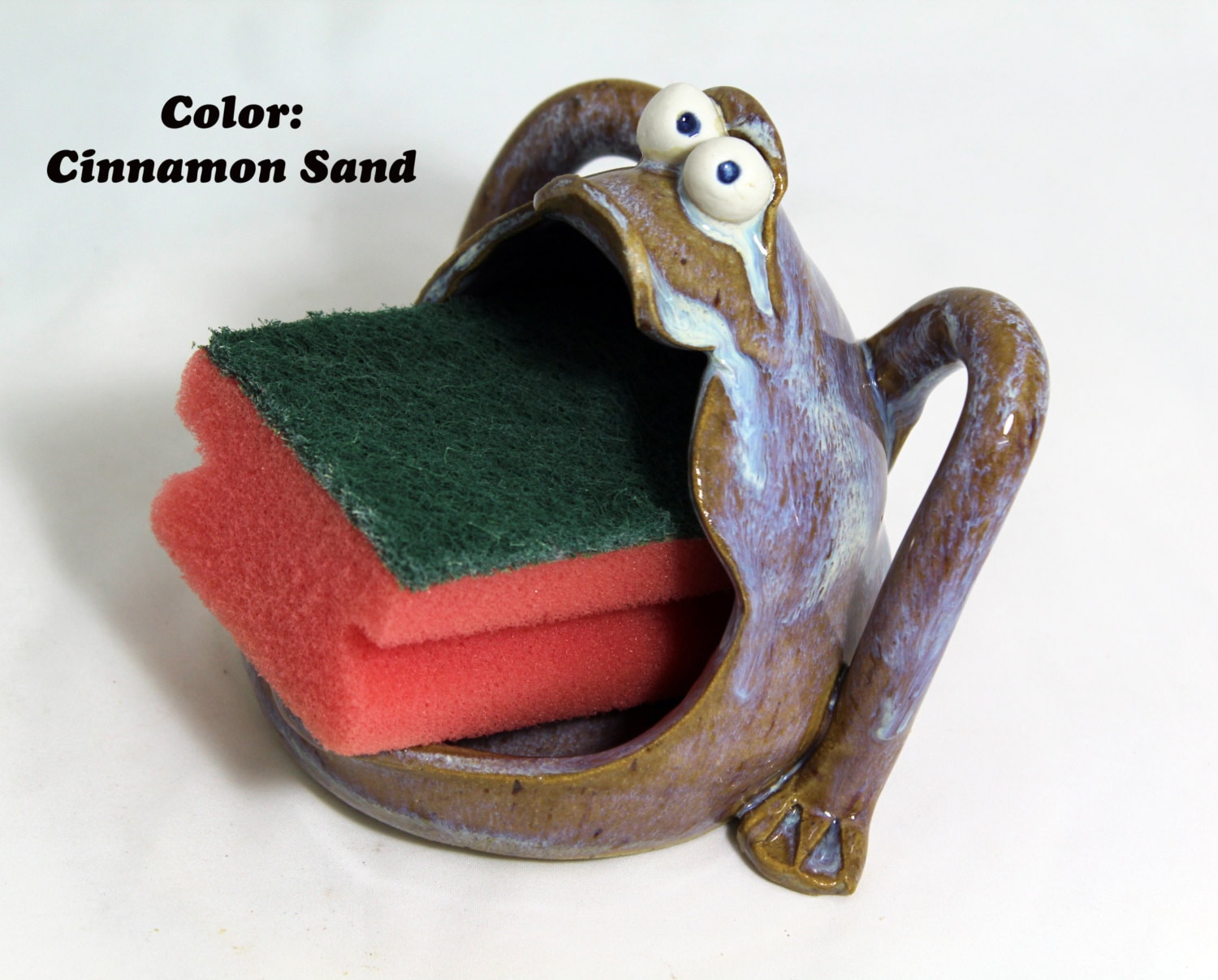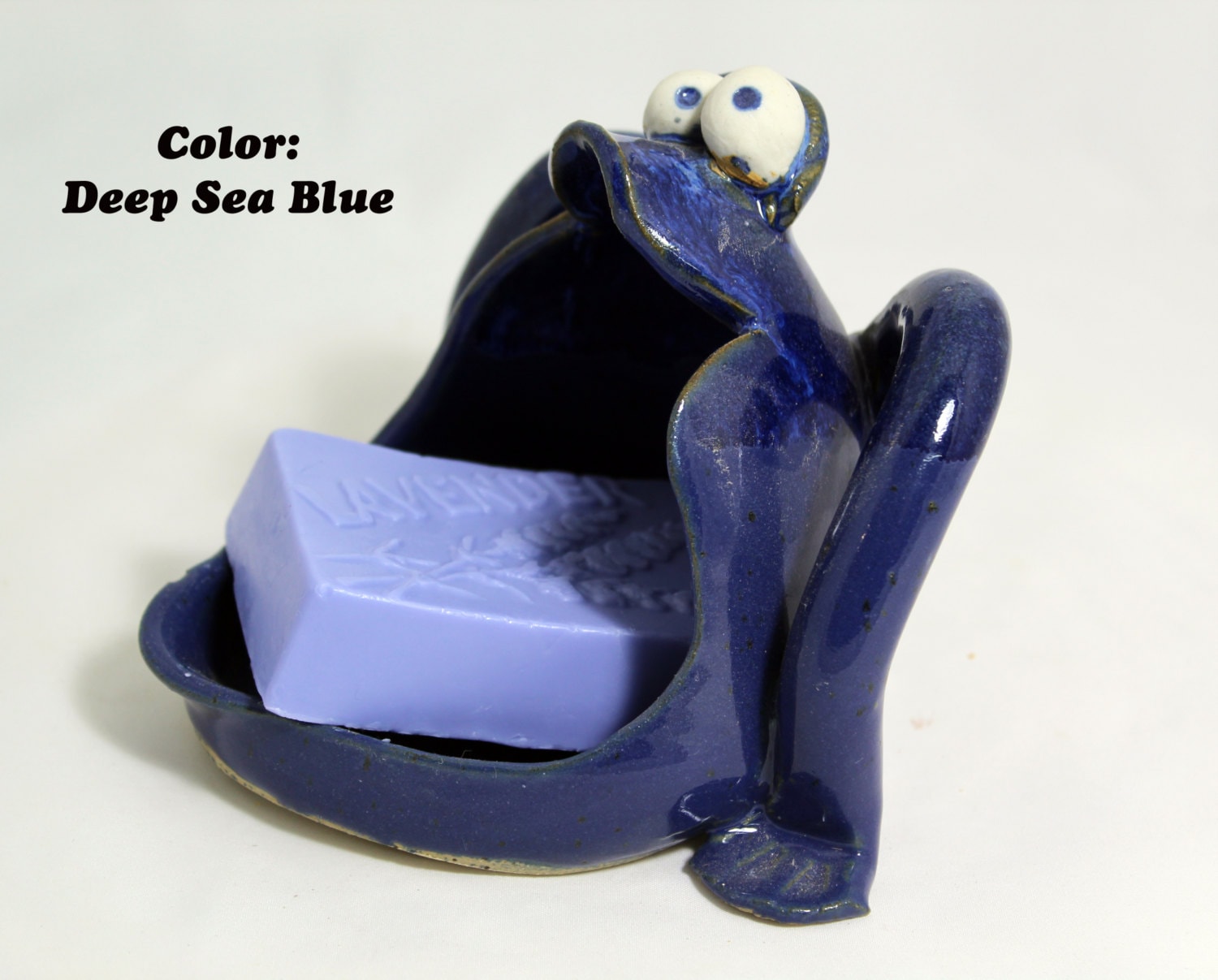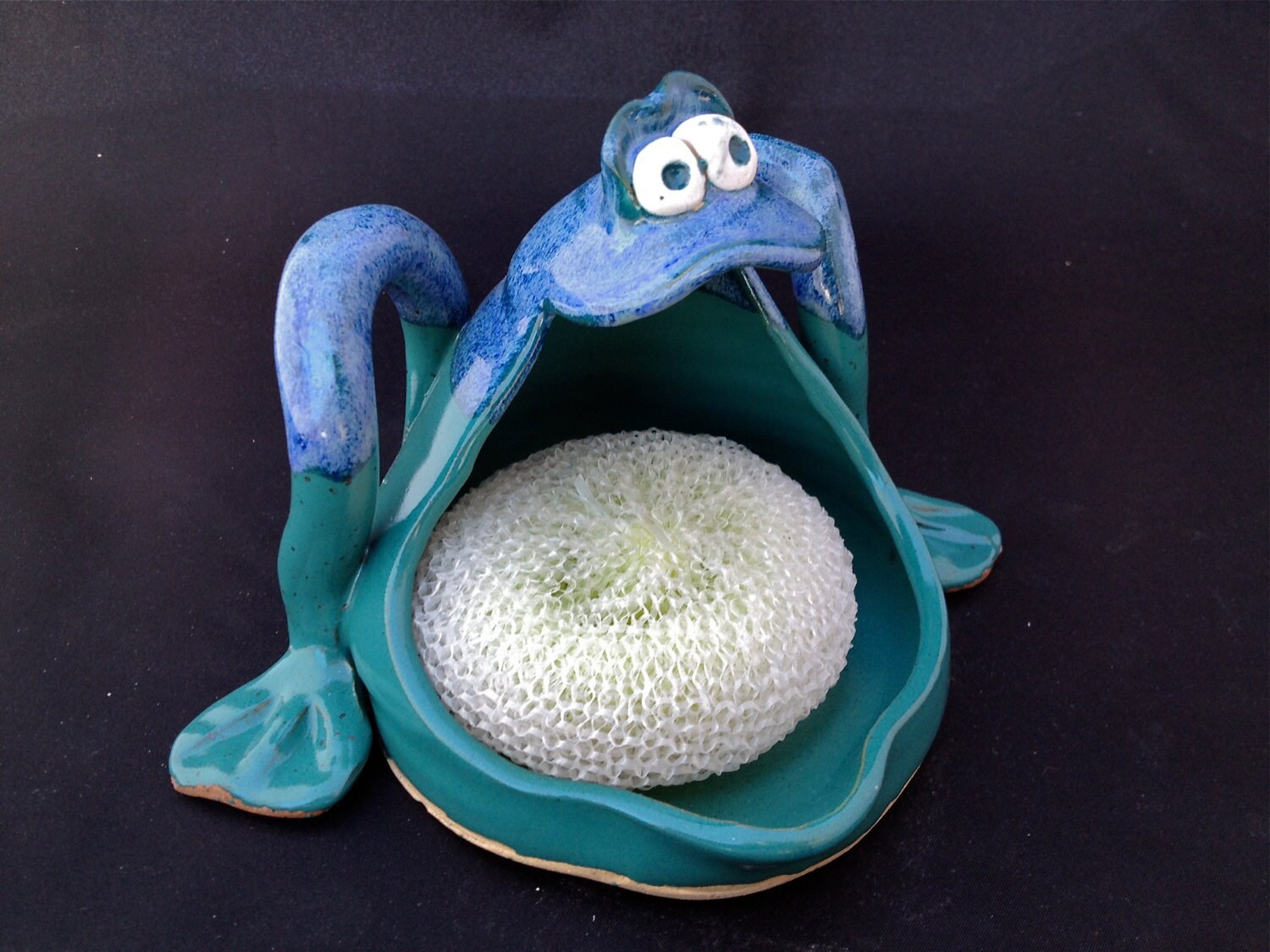 Our Happy Frog Head Fun Pot is perfect for holding scrubbies, spoons, business cards, soap, keys, jewelry, paper clips, golf tees, loose change and other various doo-dads.

Oven, Microwave, Dishwasher Safe Stoneware

Approx 4" x 4"

Price: $38.00 + shipping


Designed by master potter Richard Collison, The gifts of nature are brought together to create beautiful unique works of art. Our glaze recipes have been tweaked and perfected for 28 years now!, allowing us to create a beautiful and functional pot for your use and viewing pleasure.All of our pottery is handmade and stoneware, making each piece oven, microwave and dishwasher safe.

Please note that as a handmade item, there may be slight variations in sizes and color. We do our very best to create a consistent product.

Each item includes our business card with a gift message from us on the backside of it .

If this is a gift being sent please include a message with your order we will send along to the recipient.
Shipping from United States
We ship via Fed-Ex