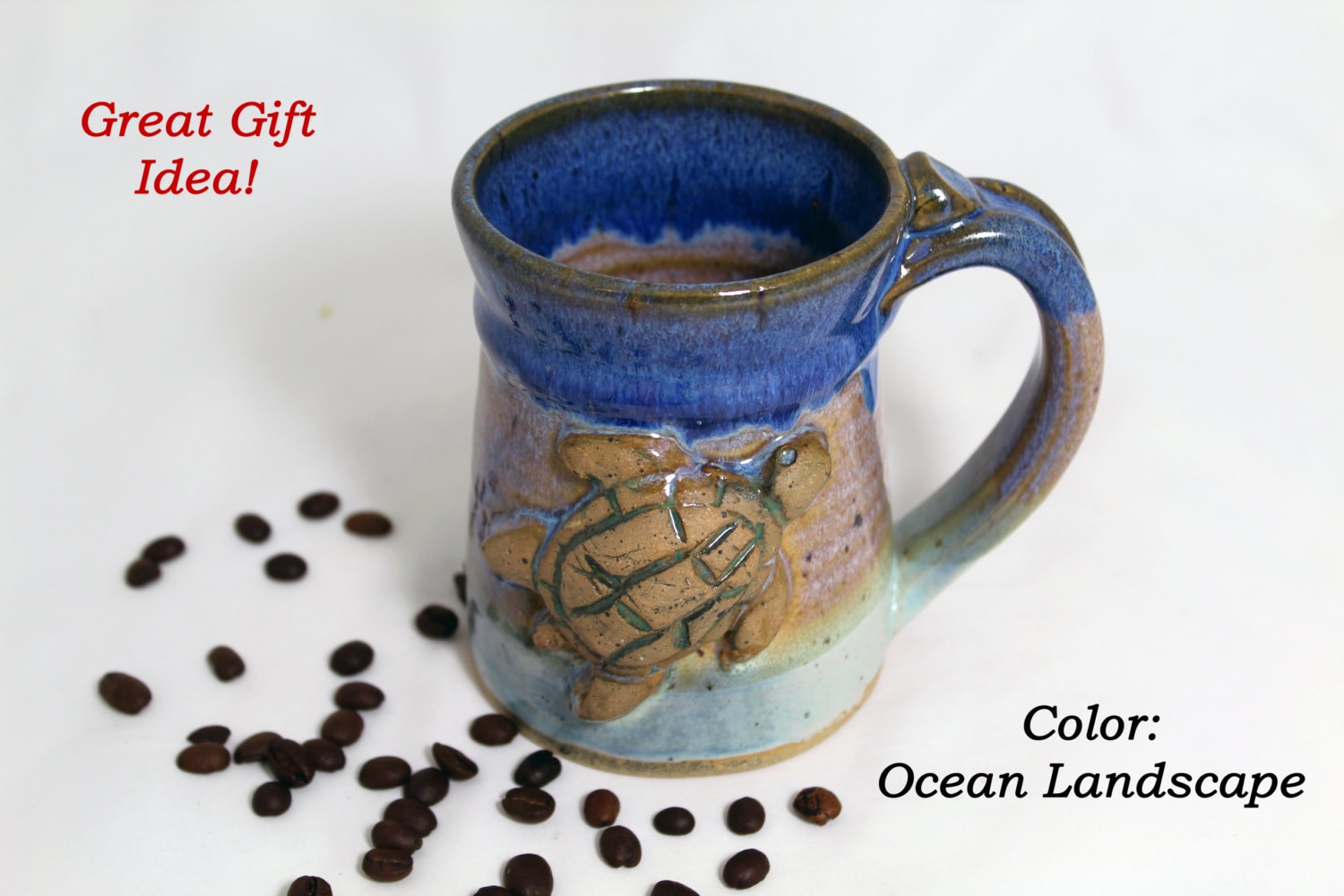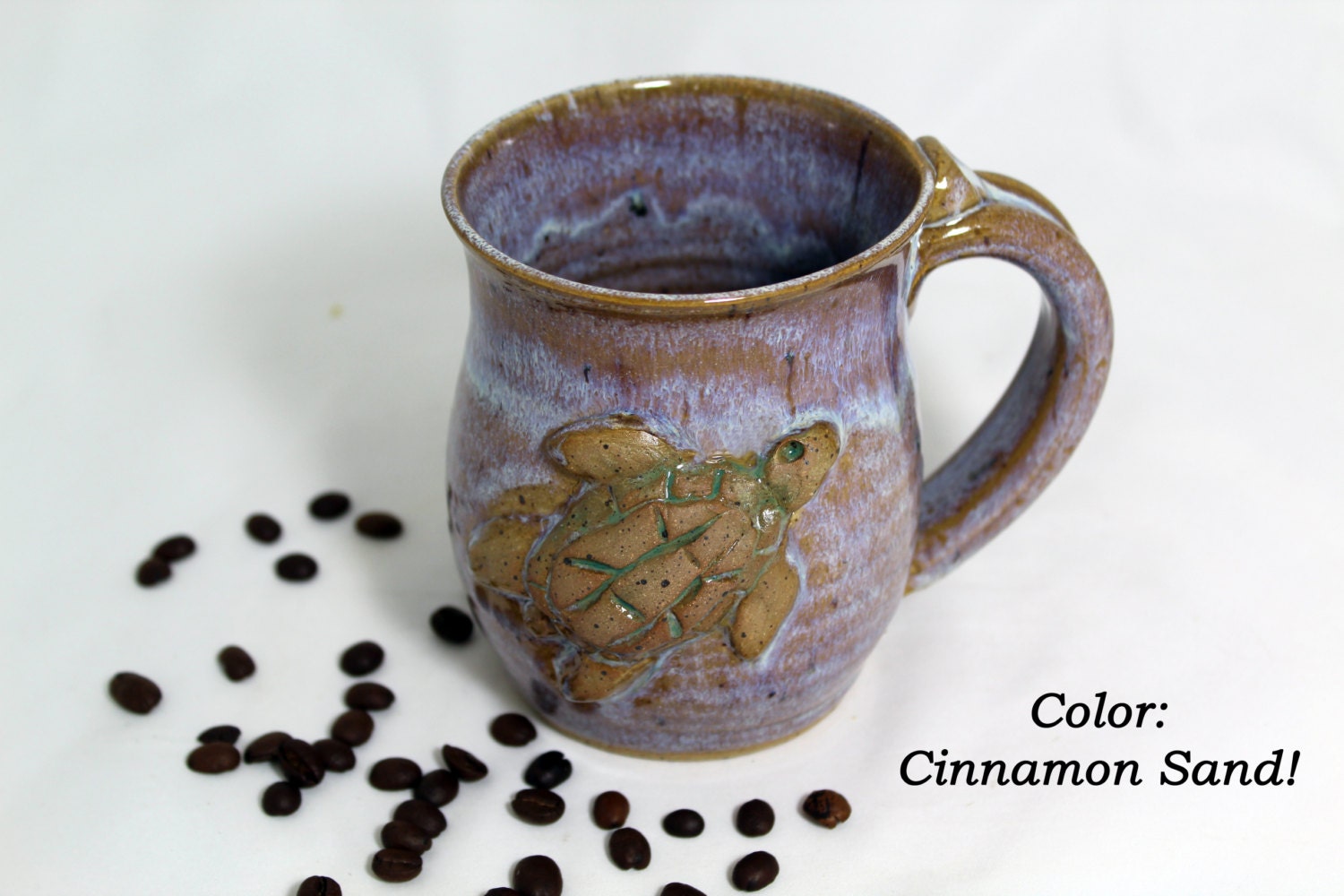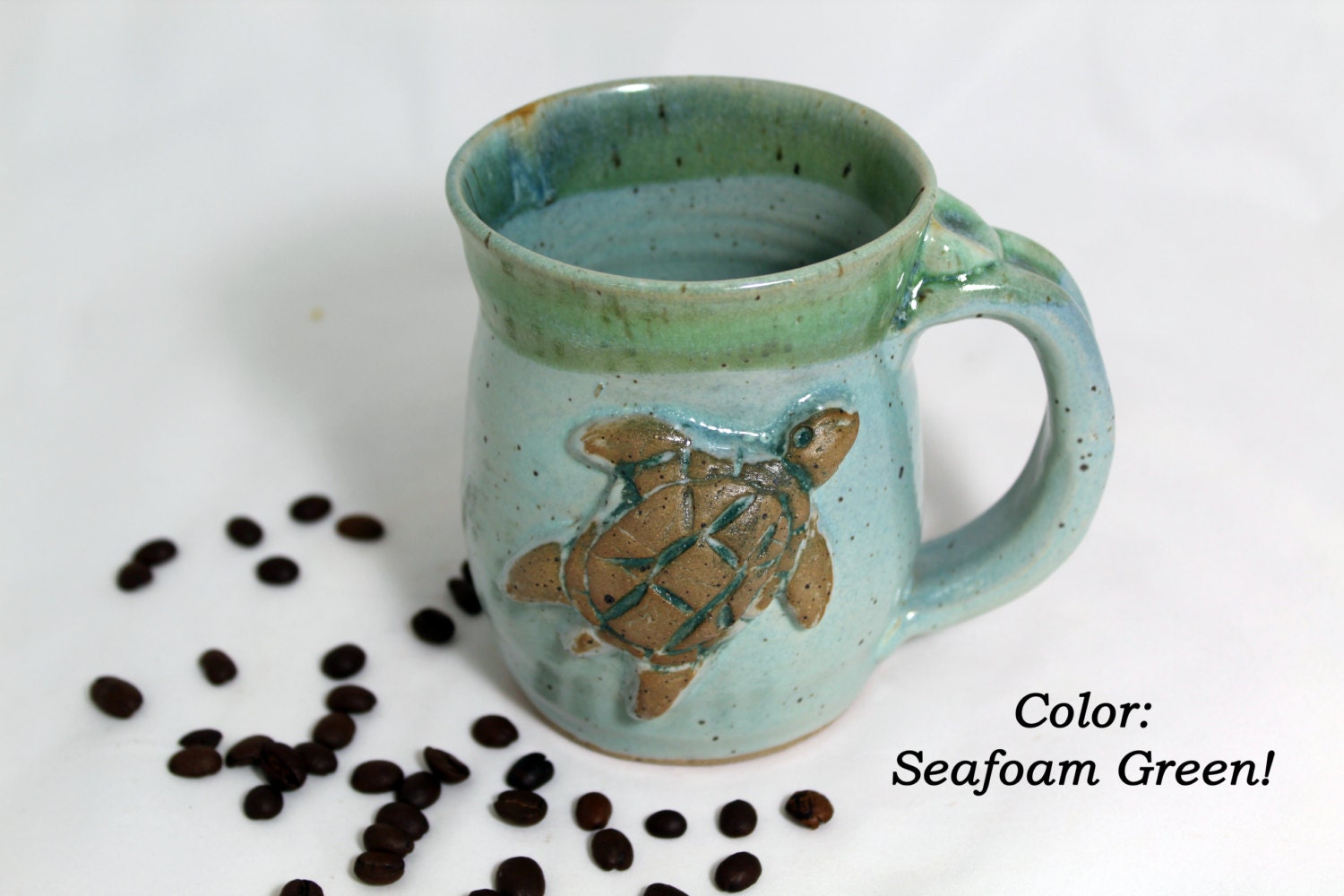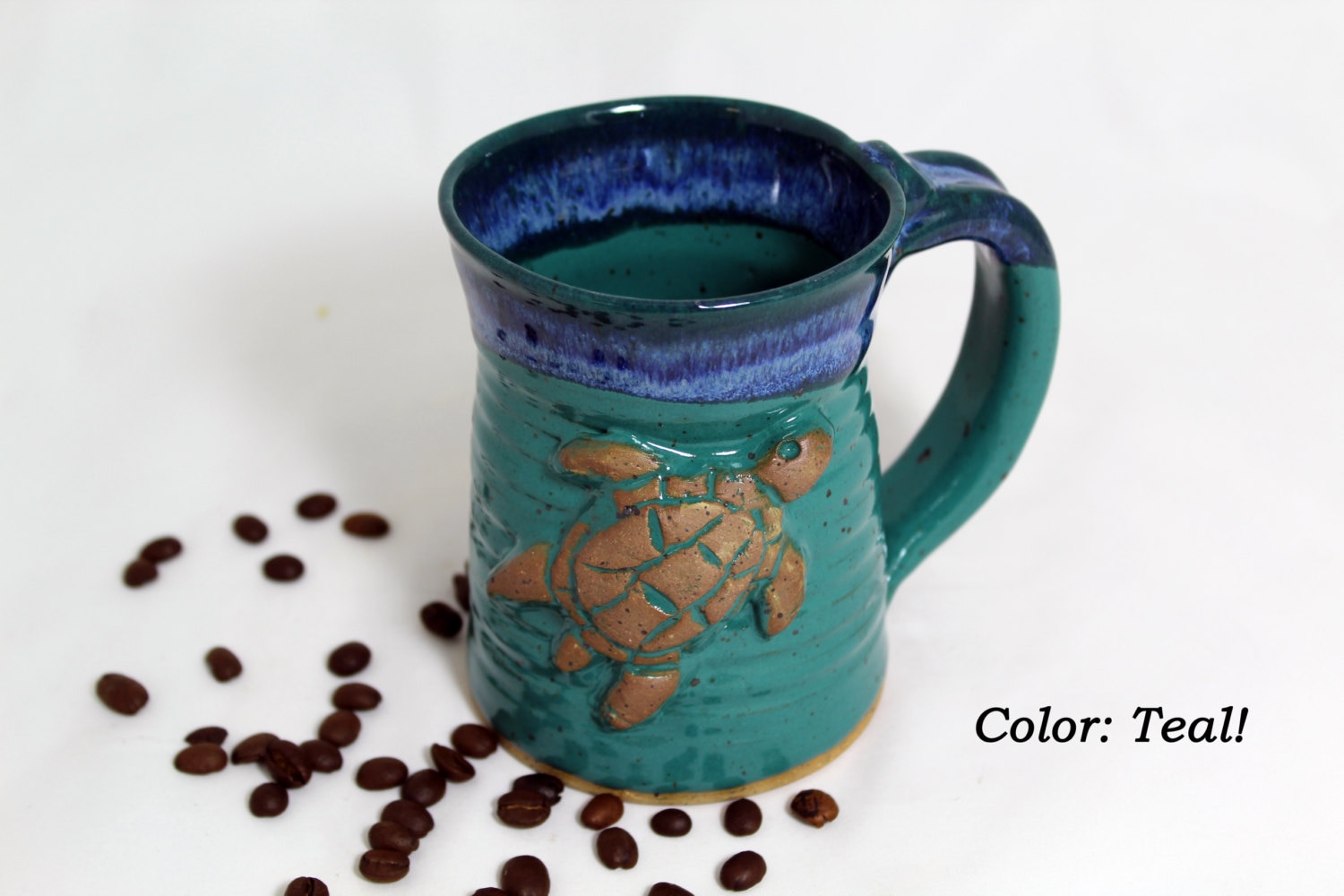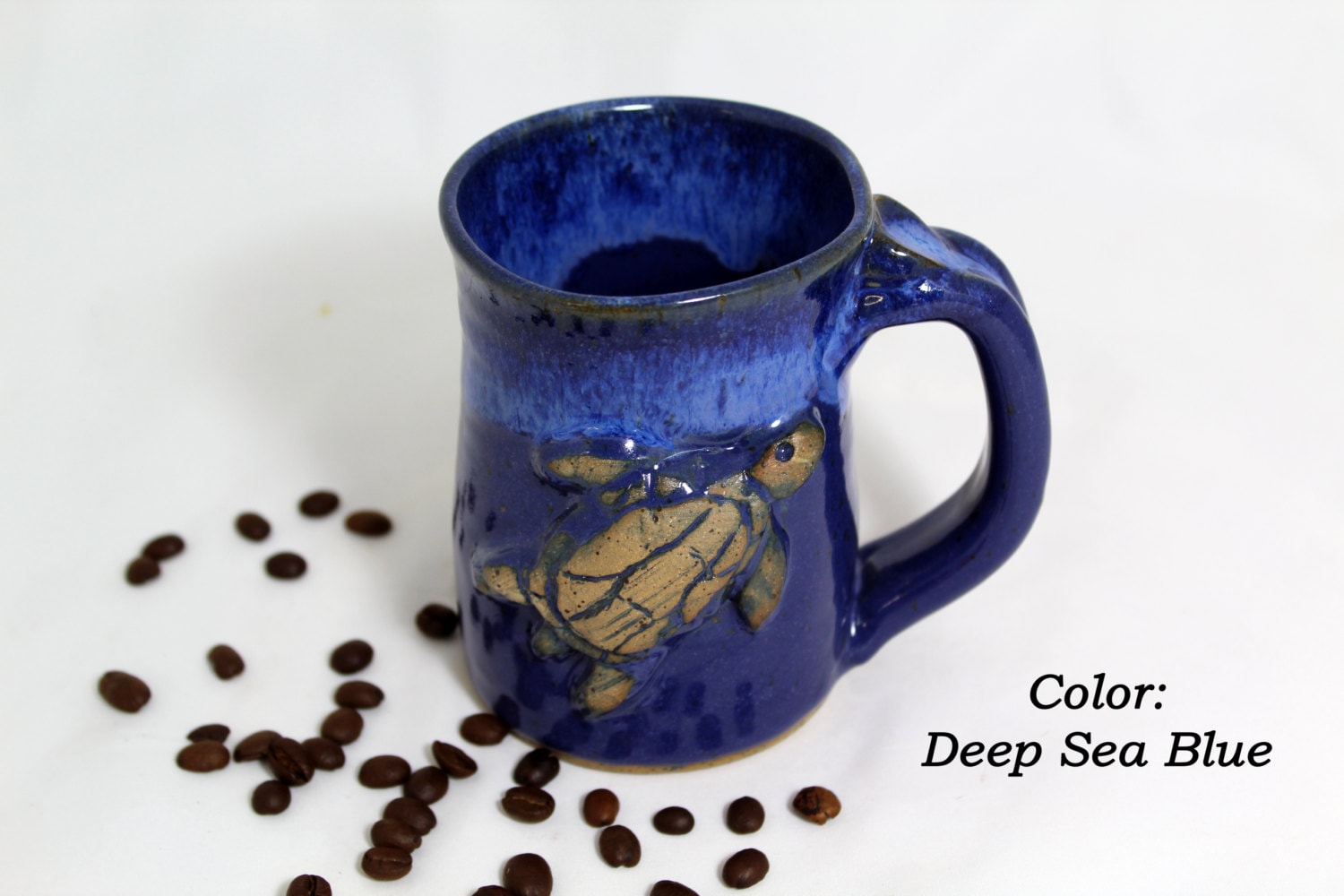 The Turtle Mug is unique to New Smyrna Beach, famous for it's nesting sea turtles. Volunteers carefully search out signs of turtle nests on the beach and mark them so beach-goers will not disturb the nests. We have ordinances protecting the beaches from too much light as well, so the turtles can hatch from their sandy nests and follow the light of the moon rising over the ocean to their watery home. Palms Up Pottery salutes the local turtles with this unique Turtle Mug.

Approximately 4.5 inches tall holding 12 to 14 ounces.

Designed by master potter Richard Collison, The gifts of nature are brought together to create beautiful unique works of art. Our glaze recipes have been tweaked and perfected for 28 years now!, allowing us to create a beautiful and functional pot for your use and viewing pleasure.

Please note that as a handmade item, there may be slight variations in sizes and color. We do our very best to create a consistent product.

Each item includes our business card with a gift message from us on the backside of it .

If this is a gift being sent please include a message with your order we will send along to the recipient.
Shipping from United States
We ship via Fed-Ex